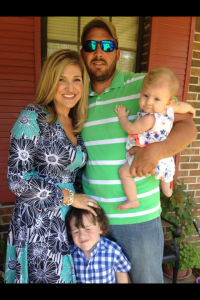 YOU ARE PROBABLY WONDERING WHO WE ARE, AND WHAT MAKES US STAND APART FROM OUR COMPETITORS. THE SIMPLE ANSWER IS FAMILY, QUALITY, RELIABILITY, AND OLD-FASHIONED HARD WORK. WE WORK HARD TO GIVE OUR CLIENTS THE GUTTER SERVICES THAT THEY DESERVE IN A TIMELY MANNER AND WITHOUT BREAKING THE BANK. WE WANT TO GIVE YOU EXCEPTIONAL SERVICE WITH INCREDIBLE VALUE. WE WILL PROVIDE THE KIND OF SERVICE THAT MAKES YOU WANT TO RECOMMEND US TO YOUR NEIGHBORS, FAMILY, AND FRIENDS. LEARN MORE ABOUT OUR COMPANY, OUR EXPERIENCE, AND OUR MISSION BELOW.
Our Commitment to Excellence
Our gutter service was founded in 2004 and, since then, we have made a promise to our Florida customers that we will offer them premier gutter services around Freeport at a price that they can afford. No matter the size of the job, we will make sure that it gets done right on the first try. You can count on us to provide you with everything that you need. Reach out to us for more information and to get a quote for your needs today. Our team will get you all of the information that you require regarding your gutter service project.
Our Gutter Company
L & J Gutters LLC is a family-owned-and-operated gutter installation service company headquartered in Freeport, FL. We have been providing quality gutter manufacturing, gutter installation, gutter screen installation, gutter replacement, gutter repairs, and gutter cleaning since 2004. You can also count on us for patio enclosure projects. We also offer vinyl siding for your house, so regardless of the exterior repairs or renovations you are looking to do on your home, you can count on us. If you are in the Freeport area, or anywhere in Walton, Okaloosa, or Bay Counties, contact us for gutter services, patio enclosures, and vinyl siding.